ADA Signage & All Gender Restroom Signage
We often take them for granted, but what would happen without signs indicating who should use the restroom? There are signs for women only, men only, and Unisex. They have diaper-changing stations, ones with accessibility for wheelchairs, those for the visually impaired, and now there are gender-neutral bathrooms. Still confused? Let's see if we can clear that up.
ADA Guidelines
First, the term "ADA" has come into everyday use in the architectural, construction, and signage industries with the advent of the Americans with Disabilities Act (ADA). Unfortunately, it's a misunderstood term. People think it is synonymous with braille signs or a wheelchair picture. The most visible manifestation of the law requiring access to the building environment is signage with braille or raised characters.
However, some signs must comply with much more than just braille or raised characters to be considered ADA Accessibility Guidelines (ADAAG) compliant. Most signs that would be considered architectural signs must comply with the ADA Guidelines. To make this easier, if a sign identifies a permanent room or space of a facility, including exits, directs, or informs about functional spaces of the facility, it must comply. Temporary signs, marketing, logos, company names, advertising signs do not fall into this category.
ADA and California Title 24 Restroom Sign Compliance
ADA signage for restrooms, and California Title 24 signs, are accepted ways to delineate the function of each restroom facility clearly. ADA braille signs with appropriate text and pictograms inform sighted, sight-impaired, and blind persons of the restroom function. Many other states follow the example set by California with its geometric restroom door signs. A large (12×12) circle indicates a woman-only restroom, an equilateral triangle indicates a male-only restroom, and a combined triangle on a circle sign indicates a unisex or gender-neutral restroom.
Restroom and door signs are practical; however, they must be correct and code compliant. ADA signage for restrooms and other facilities is vital for buildings and businesses, creating efficient, safe, accessible, and sanitary designs. Beyond aesthetics, some signs have a much more critical role in a business. Specific laws and regulations must be followed, directly affecting your guests, clients, and customers visiting your facilities. For instance, an ADA sign ensures that all persons are treated fairly and have equal access, regardless of physical disability.
California AB 1732 (Equal Restroom Access Act)
ADA signs are required to make your business accessible for all, regardless of specific needs. ADA Compliant CA Title 24 Gender Neutral (all gender) restroom signs are used on single-user restrooms in California and other states. Help people find the facilities with ADA compliant restroom signs and make your workplace easier to navigate for visitors, customers, new or visiting employees.
California AB 1732, or the Equal Restroom Access Act of 2017, requires single-occupancy restrooms in California businesses, government buildings, and places of public accommodations to be universally accessible to all genders. California restrooms mandate two signs for compliance: a wall sign (title 24 ADA) and a door sign (title 24 visual).
Inclusion for All
Even before the Supreme Court made same-sex marriage the law, there has been an ongoing conversation within the community on how best to include all people under the ADA guidelines for accessible restrooms. California schools and other government agencies began using gender-neutral wording and symbols on restroom signs. Businesses have taken the lead in adopting non-restrictive ADA signage.
For several years now, A&I have been printing gender-neutral restroom signs and helping our customers create designs to better express the fundamental reason for ADA law: "Accessible and user friendly equally to all, with safety and with dignity is a right protected by law, an indispensable prerequisite for social inclusion, focusing on equal opportunity and diversity." In short, everyone has the right!
Regardless of the industry or size of your business, it is essential to display ADA signage at entrances, exits, elevators, restrooms, and even your parking area. These signs can be custom printed to match your business or institution's colors. A&I can help you select materials and finishes compliant with the ADA while maintaining your brand identity.
Restroom Signage Projects
Below, A&I features several restroom signages fabricated and printed for our clients. We can help you stay within your budget and upgrade outdated, worn-out, or non-compliant signage with so many options available.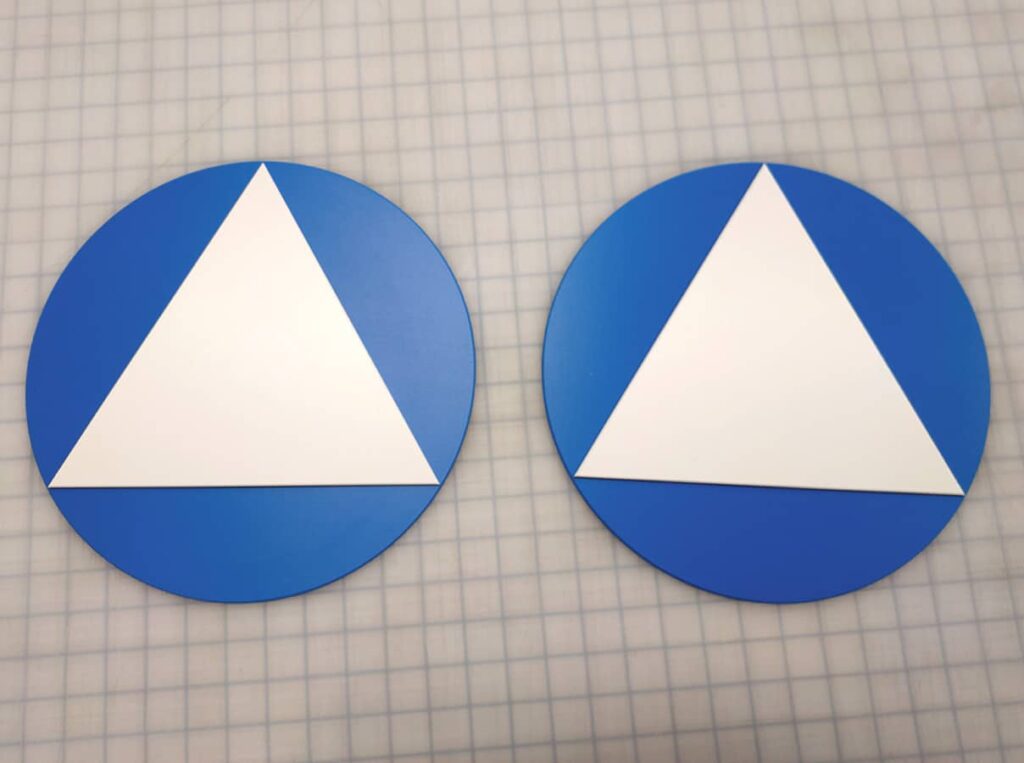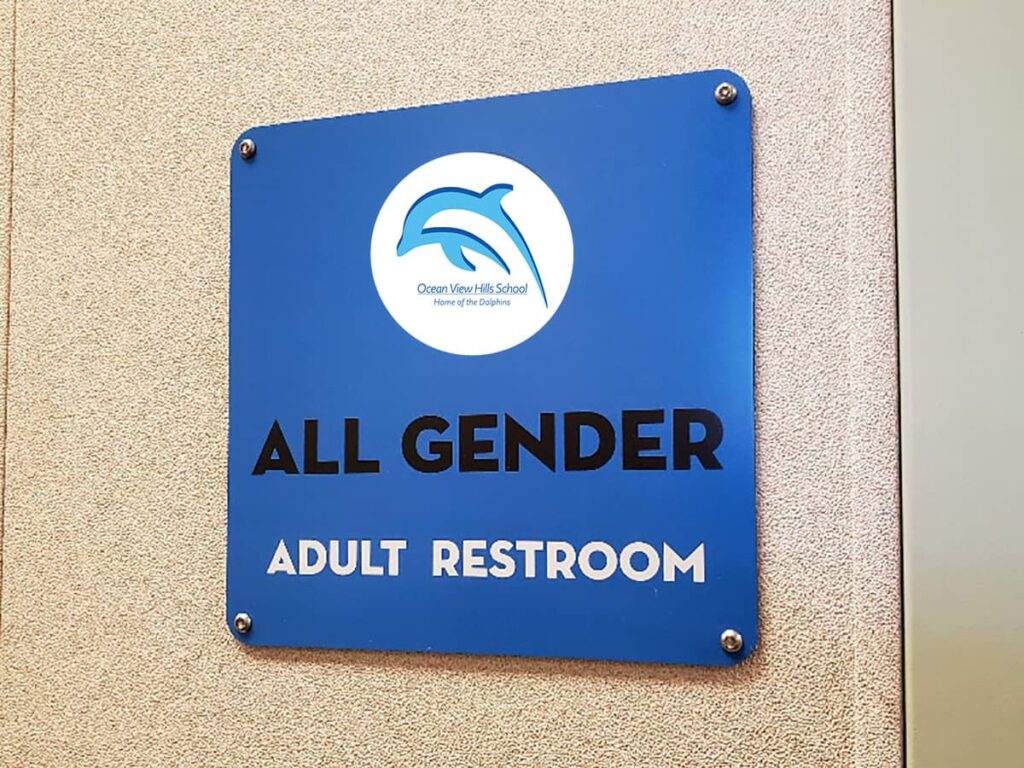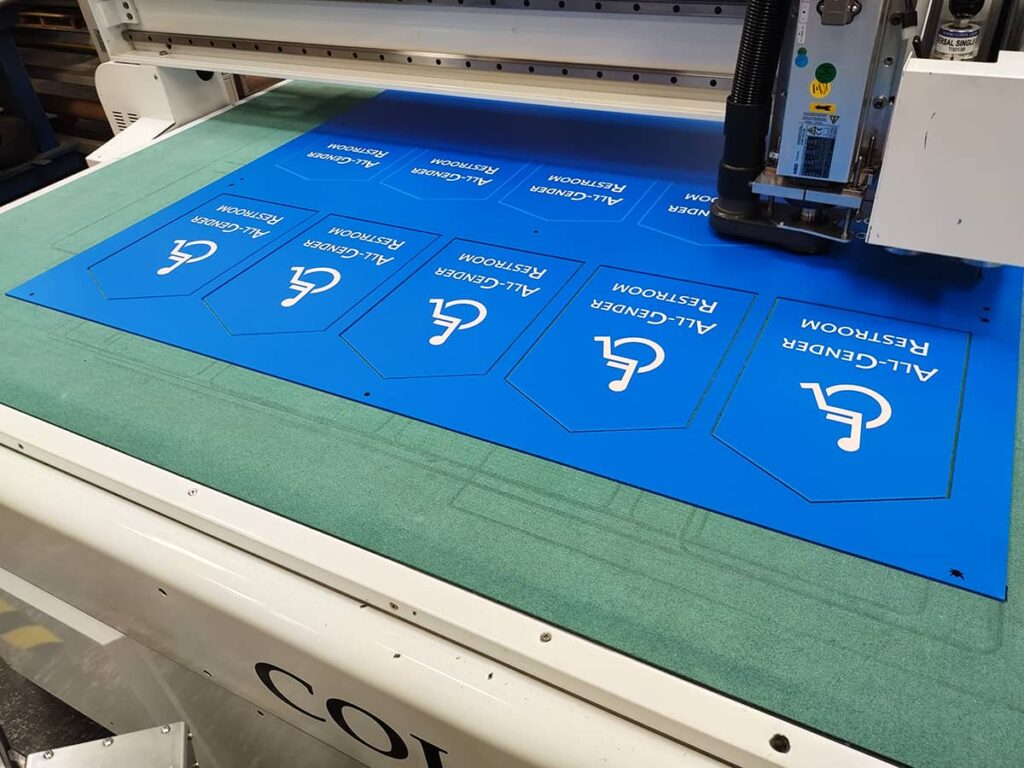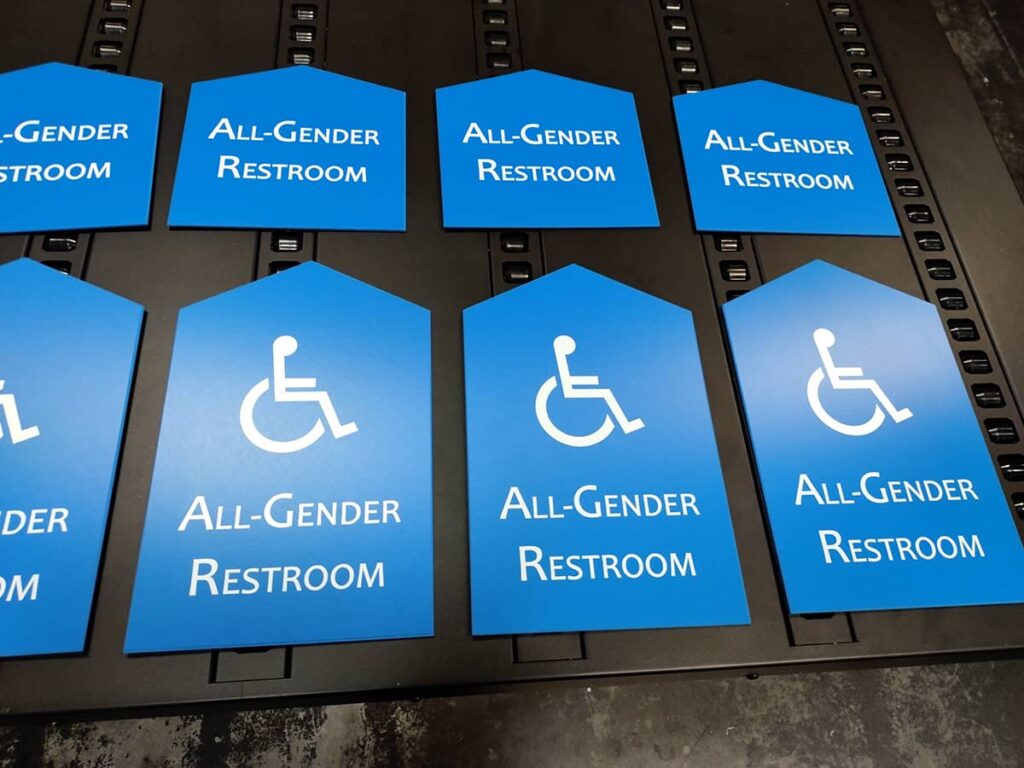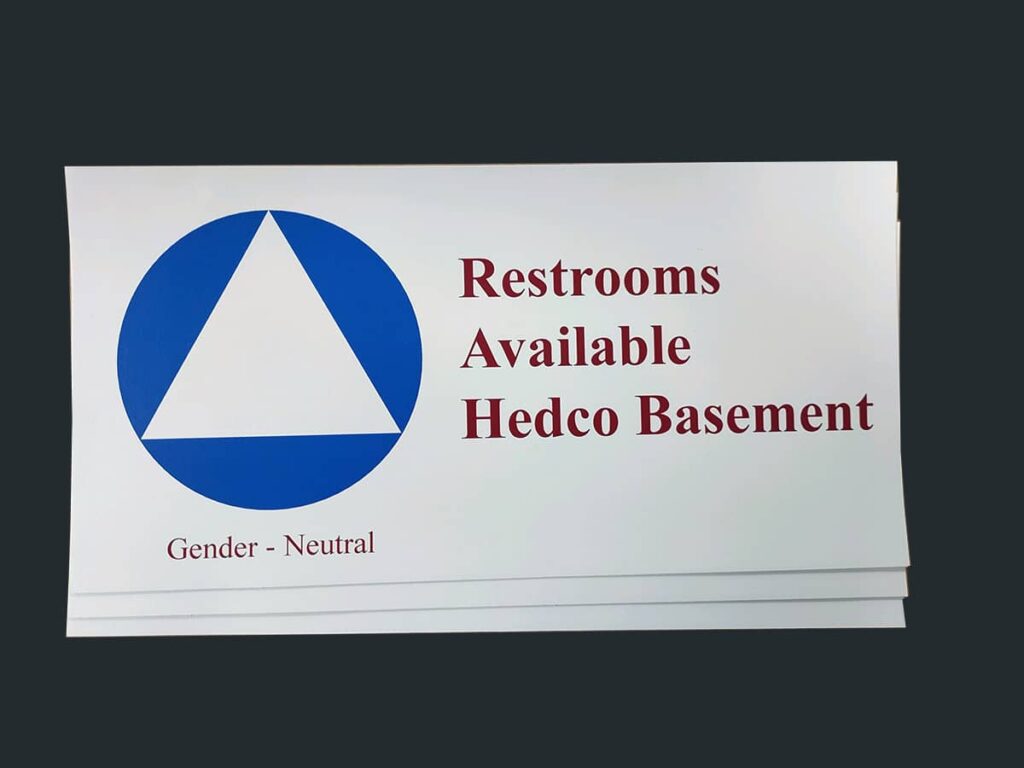 Now is the time to check the signs in your business. Americans with Disabilities Act (ADA) and the Occupational Safety and Health Administration (OSHA) require certain signs to be on display in every business for the safety and well-being of all who use that space. Specific to single-user restrooms, are you in compliance with California AB 1732?